A 'wolf' for your films and photos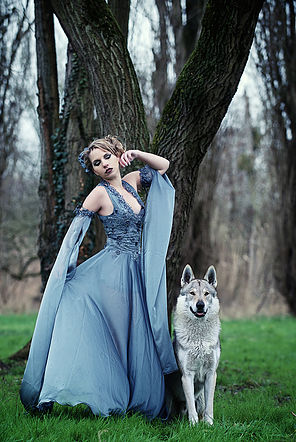 We have our own film star at the Village Canin! Have you always dreamed of having a wolf in your photo shoot, short film, feature film or clip? We have just what you need.
Heïko is a Czechoslovakian Wolfdog who bears a striking physical resemblance to a real wolf but has the docile character of a dog. He is used to contact and is truly sociable. Our wolfdog works equally well indoors and outdoors. He is used to cameras and lenses and his friendly nature, impressive build and hard-working mindset will win you over.
Heïko is an agility ace who travels to all photo shoots and film sets with his handler. The pair of them will travel to wherever you are based in France and Europe and have already proved their worth time and time again.
A photo shoot costs €95 a session (plus travel expenses). The cost of a video shoot depends on what you require. We can provide a quote upon request and will then issue invoices including VAT. However, please be aware that we do not charge travel expenses if your location is less than 5km from Saint-Amand-les-Eaux.
Please contact us if you require more information. Our team will be delighted to answer your questions and hopes to see Heiko leaving his paw print on your clips and photos.
Photo credit :
Pix'Prod Photographie / Gilles Thiercelin